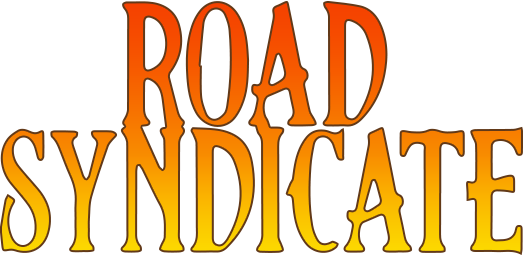 The meeting between Fabio and Lorenzo dates back a long time ago when OUT, the band of which Lorenzo was the singer, opened the concert for the
Enrico Capuano band
, of which Fabio was the guitarist.
At the end of the evening, the post-concert chatter triggered the musical spark between the two who immediately talked about doing some music together.
The friendship remained but the two followed different musical paths.
Lorenzo continues to play with various bands in the capital, in rock and rhythm 'n blues formations such as Out, Johnny & the Gozzillas and Blues preachers.
Fabio follows his career as a guitarist, Sound Engineer and producer, working on fifteen records in which he is credited, including those with the singer-songwriter Alice Pelle (keyboardist of Belladonna and Alex Britti) and the folk-singer Enrico Capuano.

In the meantime two other characters, important for our history, move on the Roman music scene: Emiliano Laglia and Cristiano Ruggiero.
For Emiliano, the beginning of high school coincides with the encounter with Rock, Blues, Metal and, above all, with the bass.
A few years later, partly by chance and partly by the prophet of his tenor uncle, he also started a few bands as a singer. But the main tool remains the bass.
His vocal harmonies are more passionate with his voice, he will try to introduce all his bands including those where they are not needed, and that will bring him to Rai as a chorister in 1997 and in 2002, as if the bands were not enough, in some companies of musicals that will also allow him to come across a certain Fabio Lanciotti, not without having missed a lot of recording activity, from the Akallabeth concept album of the Archangel project together with the likes of Damian Wilson (Threshold) and Zack Stevens (Savatage), working on the double album Macbeth Rock Opera, transposition on CD of the work written by Fabio Caliandro.

After the draw of the school bands, Cristiano Ruggiero, begins to get noticed in the Capitoline underground thanks to his militancy in the band Alternative Post Scriptum, which publishes several singles and two albums, produced by the Italian Simone Coen, one of the trusted technicians of the producer Bob Rock.
Cristiano soon became a professional drummer and, in addition to carrying on teaching and session man activities, he was also very active in the Roman H&H scene, he collaborated with several Roman bands such as Evidence, Cosmofrog and Graal and in Rock Opera Macbeth , where he meets the other half of the future rhythmic section of the Road Syndicate Emiliano Laglia.
All these experiences lead Fabio, Cristiano and Emiliano to start a band, trying from time to time various singers.
In September 2018, Lorenzo has a fair amount of written songs but without the right band to give his pieces the "right sound". At that point it is natural for him to sit down at the table with his friend and speak frankly: "Ok Fabio, you Emiliano and Cristiano are without a singer and songwriter and I need your sound, let's see what happens?" Here is finally the "right sound":
A Hard Rock with strong references to the Blues. The sound of Kiss, Iron Maiden, AcDc and Deep Purple, merges with that of Bruce Springsteen, Bon Jovi, Bob Seger and Rolling stones ... the Sound of ROAD SYNDICATE

The band's activity was immediately characterized by a huge amount of performances at various clubs in Rome and the Province, with flattering feedback from the public and critics.
Sunday 16 February 2020, the Kill Joy, historic and important club in Rome, which has bet so much on the Road Syndicate, hosted the Release Party of SMOKE, the band's first CD, entirely self-produced and edited in collaboration with Orange Park Records, Kill Joy Reloaded and Stirred Zone Agency.


I
Road Syndicate
nascono dall'incontro tra Fabio e Lorenzo quando gli OUT, band di cui Lorenzo era il cantante, aprì il concerto per la band '
Enrico Capuano
', di cui Fabio era il chitarrista. A fine serata, birra e chiacchiere post concerto, fanno scoccare la scintilla musicale tra i due che iniziano subito a progettare qualcosa insieme. Ma non è ancora il momento giusto… L'amicizia rimane, ma i due seguiranno percorsi musicali diversi.

Lorenzo continua a suonare con varie band della capitale, in formazioni rock e rhythm 'n' blues come gli Out, Johnny & the Gozzillas e Blues Preachers. Proprio con quest'ultimi condivide il palco con Tom "Bones" Malone, trombonista della Blues Brothers Band originale.
Fabio segue invece la sua carriera di chitarrista, Sound Engeneer e produttore , lavorando ad una quindicina di dischi nei quali è accreditato, tra i quali con la cantautrice Alice Pelle (tastierista dei Belladonna e di Alex Britti) ed il folk-singer Enrico Capuano.
Nel frattempo altri progetti musicali portano ad incrociare le strade con Emiliano Laglia e Cristiano Ruggiero (futuri bassista e batterista dei Road Syndicate).
Emiliano è un appassionato di Rock, Blues e Metal. Nelle sue band oltre che suonare il basso, suo strumento principale, spesso si diletta anche come cantante (grazie all'influenza di suo zio tenore) dove sviluppa una particolare attenzione per le armonie vocali.
Queste sue caratteristiche lo porteranno nel 1997 in Rai come corista, e nel 2002 in alcune compagnie di musical che gli permetteranno anche di imbattersi in Fabio Lanciotti. Non manca anche l'attività discografica, dal concept album Akallabeth del progetto Archangel con artisti del calibro di
Damian Wilson (Threshold) e Zack Stevens (Savatage)
, al doppio album
Macbeth Rock Opera
, trasposizione su cd dell'opera scritta da
Fabio Caliandro
.
Cristiano Ruggiero, batterista, inizia a farsi notare nell'underground capitolino grazie alla sua militanza nella band Alternative Post Scriptum. Pubblica diversi singoli e due album, prodotti dall'italo americano
Simone Coen
, uno dei tecnici di fiducia del
producer Bob Rock
.
Cristiano diventa presto un batterista professionista e, oltre a portare avanti da sempre l'attività didattica e quella di session man, è molto attivo anche nella scena H&H romana, dove collabora con diverse band romane come Evidence, Cosmofrog e Graal e nella Rock Opera Macbeth.
Proprio in quest'ultima incontra l'altra metà della futura sezione ritmica dei Road Syndicate, Emiliano Laglia.
Queste esperienze in comune portano Fabio, Cristiano ed Emiliano a mettere su una band, in cui manca però ancora l'elemento fondamentale, la voce!
Nel settembre del 2018, Lorenzo ha una discreta quantità di canzoni scritte ma non ha ancora la band adatta a dare ai suoi pezzi il "sound giusto". A quel punto è una cosa naturale sedersi a tavolino con l'amico Fabio e parlare francamente: "Ok, voi siete senza cantante e songwriter e a me piace il vostro sound, vediamo che succede?" Nasce finalmente il "sound giusto":
Hard Rock con forti richiami al Blues.
Il suono di Kiss, Iron Maiden, Ac/Dc e Deep Purple, si fonde con quello di Bruce Springsteen, Bon Jovi, Bob Seger e Rolling stones… è lui, è il Sound dei ROAD SYNDICATE
!
L'attività della band prende il via con un enorme mole di esibizioni, presso diversi club di Roma e Provincia, con ottimi riscontri di pubblico e critica. Domenica 16 Febbraio 2020, il
Kill Joy
, storico e importante club di Roma, scommette sui Road Syndicate! Ospita il Release Party di SMOKE, primo CD della band, interamente autoprodotto ed edito in collaborazione con
Orange Park Records, Kill Joy Reloaded e Stirred Zone Agency
.
La pandemia Covid ha interrotto la classica promozione, fatta di concerti in giro per la penisola e apparizioni nei festival, perciò il quartetto ha avuto l'idea di sfruttare il know how personale, in fatto di produzioni musicali e televisive, al servizio di un vero e proprio "Virtual Tour", composto di show eseguiti in club forzatamete vuoti, in accordo – di volta in volta – con diverse web-radio e webzine, che hanno ospitato le 4 dirette streaming.
SMOKE, nel frattempo, ha permesso alla band di avere una miriade di ottime recensioni e interviste, sia a livello nazionale che internazionale, soprattutto in America Latina.
Al termine di questa fase di promozione sperimentale, coronata dall'esaurimento della prima tiratura dell'album, si è unito alla band il chitarrista
PierLuigi "Jonna" Coletta,
da sempre amico del quartetto.
L'idea iniziale era di svincolare Cortoni dal ruolo di secondo chitarrista.
L'uscita, per motivi prettamente personali di Laglia, ha riportato
Il combo alla classica line-up a quattro, con Coletta che, nel frattempo, ha assunto il ruolo di bassista.
Con questa nuova formazione i
Road Syndicate
hanno rodato nuovi brani in sede live, e poi hanno pubblicato il nuovo CD, "
Vol II
", sempre edito in collaborazione con Orange Park Records, presentato il 14 Gennaio 2022 al
Kill Joy
, con diretta streaming dello show a cura di
Alchemy Sound Web Radio.